Melkstad Farm, in the Castro municipality, of Paraná state in Southern Brazil, was founded in 2012. The herd has grown through IVF and purchasing, and currently stands at 3760 animals, including 1850 lactating cows.
"Our long-term goal is to increase pregnancy rate in the herd. With Allflex Heatime Pro our HDR has already gone up by 10%, which means we're well on-track."

Marcio Geraldo Hamm, Operational Manager
At a Glance
Company:Melkstad Farm
Location:Castro, Paraná, Brazil
Herd Size:3760 cattle, including 1850 lactating cows
Summary
Once installed, the benefits of Allflex Heatime Pro were almost immediate. As Hamm says: "It's a very easy system to use, and farm workers quickly began using the Heat, Health, Rumination and Heat Stress reports on a regular basis."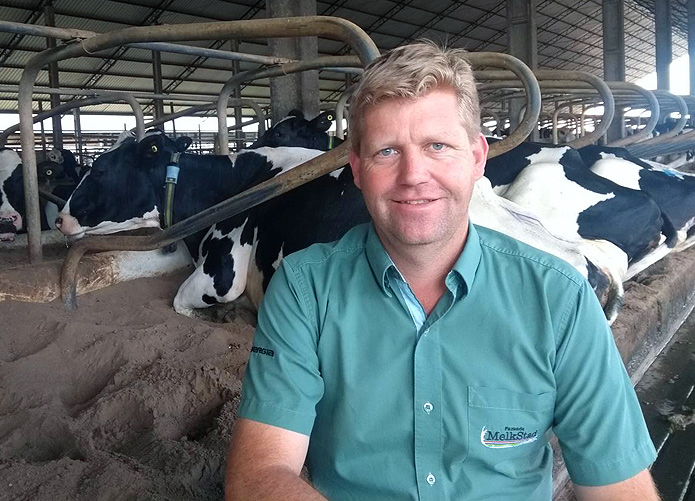 Want to speak with someone at the farm?
"*" indicates required fields
You may also find these testimonials interesting