Capetinga, a dairy farm in Brazil, was founded in 1995 with an initial herd of just eight cows. The owners prioritized artificial insemination with good genetic merit, and the herd has since grown to 300 dairy cows, with almost no animal purchases made.
"We intend to increase our herd over the next few years. Allflex Heatime Pro will help us towards that target because it reduces the cost with reproductive protocols, increases our reproductive index, and allows us to spend time on other activities."

Sérgio Teixeira, Farm Manager
At a Glance
Company:Capetinga
Location:Arcos, Minas Gerais, Brazil
Herd Size:300 dairy cows
Summary
Within one week of installation Teixeira and his workers were already using Allflex Heatime Pro regularly, and have been working with it constantly ever since. "I now check the system three times a day, every day, on the computer for animals in heat and distress," says Teixeira. "The reports we use the most are the Heat and the Health reports."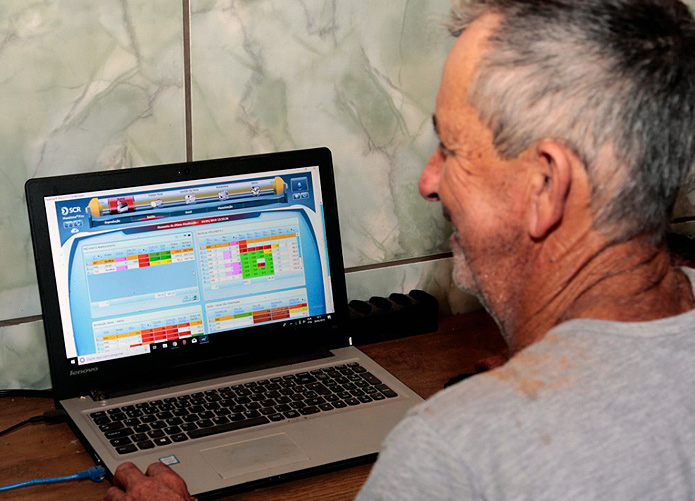 Want to speak with someone at the farm?
"*" indicates required fields
You may also find these testimonials interesting