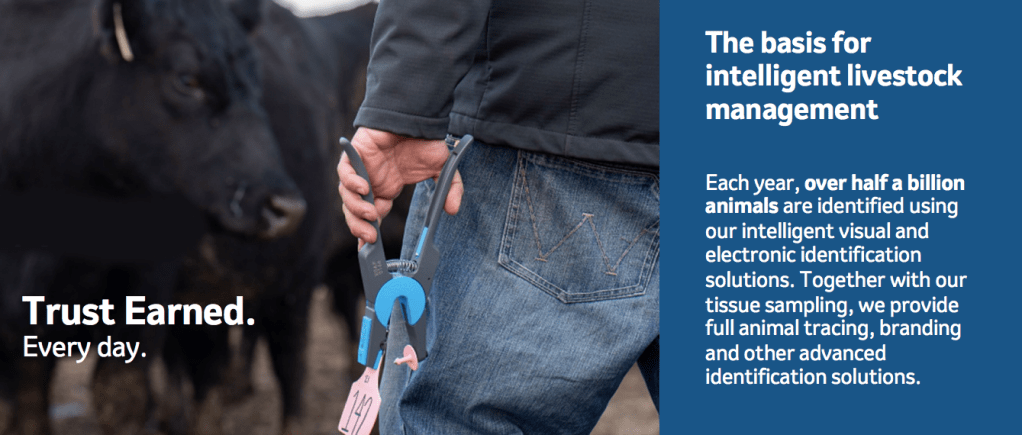 65 Years of Livestock ID Experience
The evolution of the livestock identification services field has largely been driven by more than 65 years of Allflex development and experience. Today, Allflex continues to lead in technology innovation, product design, manufacturing processes, and customer service.

Animal owners globally use our visual tags, tissue sampling tags & collectors, and radio frequency tags (RFID), along with our applicators and RFID readers, to participate in product branding programs. They also use them to comply with regulatory traceability and biosecurity programs, and to gather information that enables objective management and health decisions for improved productivity within their farming enterprises and supply chains. Our animal identification solutions are backed by an extensive field force that provides best-in-class technical service to customers worldwide.

Let us earn your trust.
Join the Allflex community of farmers who trust and rely on durable, easy-to-read and track livestock identification tags,
as well as our tag applicators and readers.