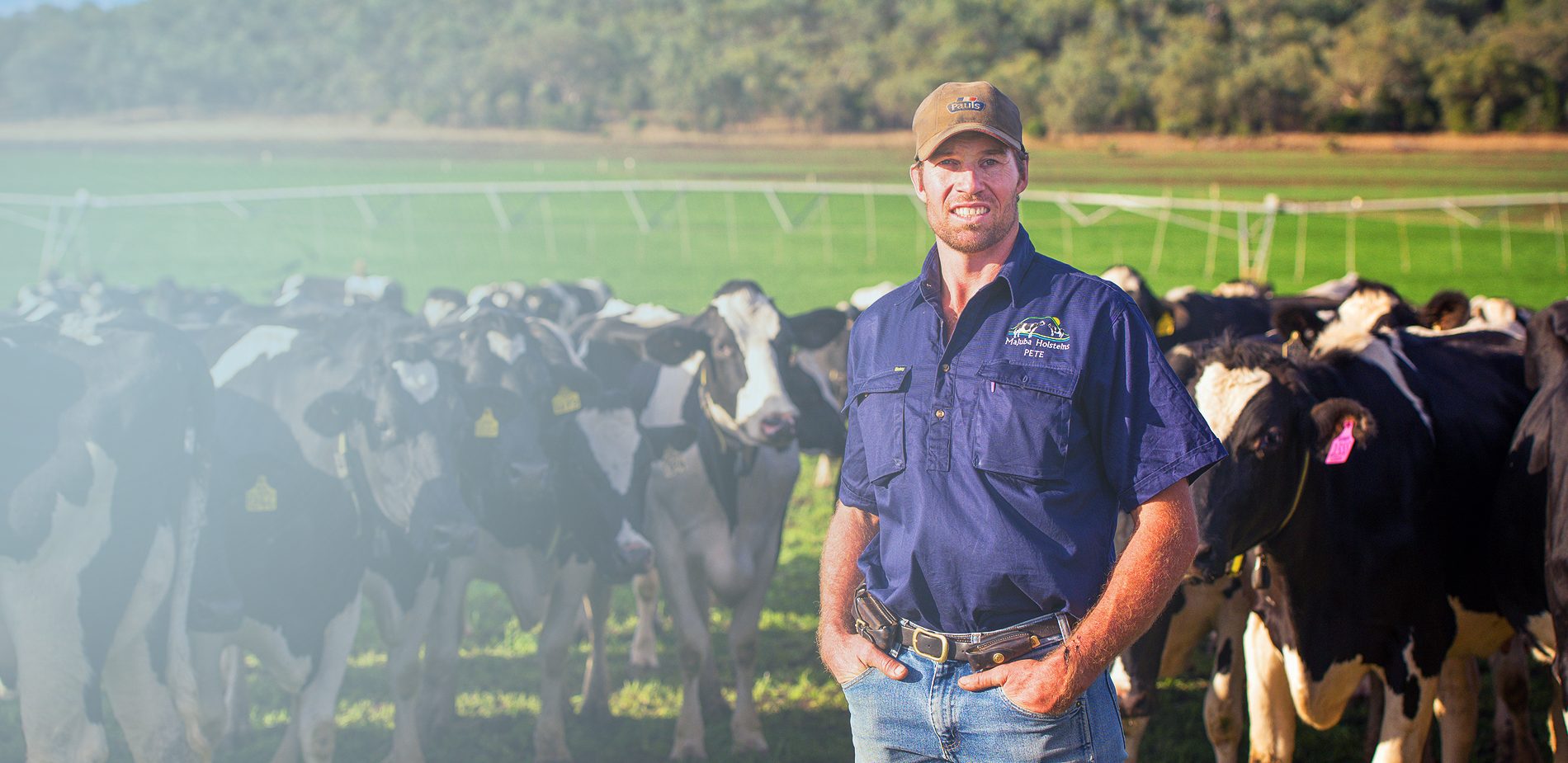 Farmers as the original entrepreneurs
You might think first of Silicon Valley startups when hearing the word entrepreneur, but farmers were actually the original entrepreneurs when they sparked the agricultural revolution. Ten thousand years on, how can this entrepreneurial spirit help today's farmers adapt to the changing global economy? And, what cattle management solutions can they use to optimize their farming practices and be better entrepreneurs?
For many of us, the word "entrepreneur" conjures up an image of a whiz kid in Silicon Valley sitting at a computer and working on a new algorithm that will change the world. If you look it up in the dictionary, you'll find the following definition: "One who organizes, manages, and assumes the risks of a business or enterprise".
But what about farmers – don't they also organize, manage, and assume the risks of a business or enterprise? Doesn't that make them entrepreneurs too?
It certainly does! Actually, farmers were the original entrepreneurs when, over 10,000 years ago, they sparked the agricultural revolution with what was, at the time, an insane idea about domesticating animals and plants and converting them into food.
Farming has come a long way since then and it's easy to forget how novel the concept of farming was at the time. Today, it's the world's largest business – with one-third of the economically active population obtaining its livelihood from agriculture and collectively converting more than 40 percent of the earth's surface into food products.
That's pretty amazing when you think about it, especially considering how hard it is to manage and grow a business in the face of complex challenges such as unpredictable and bad weather, fluctuating commodity prices, volatile market prices, and changing consumer priorities.
Based on these criteria, we can definitely conclude that farmers are the original entrepreneurs. But how can they leverage this spirit of entrepreneurship in an ever-changing and complex global economy? How can they manage their business as a long-term venture to secure a more prosperous future for their farms, their families, and the economy as a whole?
"You make what you measure"
According to Paul Graham, a start-up investor and guru, "You make what you measure," and business owners need to measure more than just their bottom line or profits. They need to define key indicators that can be monitored, analyzed, and used to make proactive decisions and optimize their businesses for future growth.
Cattle and dairy farmers are no exception, and as the business of farming evolves, they also need to measure more than just meat and milk production. They need more cattle management data and insights to help them make complex decisions and promote economic and environmental sustainability on their farms.
Lucky for them, the information and digital revolutions have given rise to some major developments, such as dedicated management software, which have revolutionized the way businesses operate and manage their data. These developments, together with the more recent convergence of agriculture and technology, are changing the way cattle farmers manage their crops and livestock.
How can cattle management solutions help farmers respond to a changing world?
In order to become more sustainable and profitable in a changing global economy, farmers need to master multiple aspects, including resource management, water management, soil management, property management, biosecurity requirements, and more. Each of these fields involves many factors, and these can be impossible to manage without adequate access to insights and the automation of the processes involved – which brings us back to the importance of data.
At Allflex, we know how essential accurate and actionable data is to optimizing farm economies. Based on this understanding, we offer a wide range of livestock intelligence solutions for the monitoring and management of dairy cows, heifers and calves, and beef cattle according to the specific needs of each population. These comprehensive solutions combine our market-proven livestock identification technology with our livestock monitoring technology to collect and analyze data across the three pillars of cattle management – reproduction, health, and nutrition – for individual cows and groups. They then deliver actionable insights that farmers can use to make data-driven decisions and improve animal wellbeing, increase efficiency, and optimize the productivity of every animal.
For example, with our SenseHub™ solution, dairy farmers can monitor cow behavior indicators such as activity, rumination, and eating to get precise insemination timing guidance. This eliminates the guesswork and inconsistency of evaluating the reproductive status of every individual heifer and cow to optimize conception rates while reducing labor requirements and saving time, reduce the calving interval, reduce dependency on reproductive hormones, improve the genetic quality of the herd, and increase milk production.
With our health monitoring applications available with SenseHub™ and Heatime® Pro+, dairy farmers can also detect developing health issues in the transition period before they show up in milk or as a serious metabolic problem, and production drops. This enables farmers to make informed and timely decisions about intervention and treatment to enhance the wellbeing of their cows, reduce treatment costs, reduce the impact on milk production, and lower the mortality rate.
On a group level, dairy farmers can access information about the short- and long-term effects of factors such as hot weather, lack of water, wet bedding, over-population, wind, and staffing changes on the herd, and use this information to address immediate problems and optimize future herd-wide health, wellbeing, and productivity.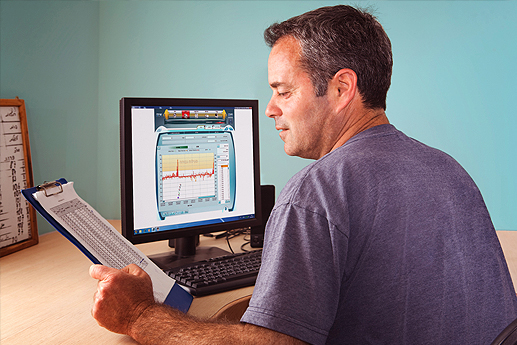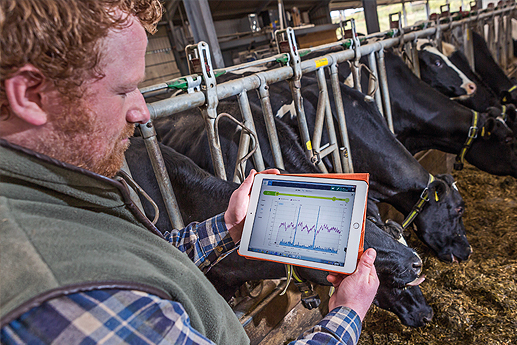 Working smarter and not harder
Another key part of being an entrepreneur is finding the time to strategize about future opportunities, diversify into additional revenue streams, collaborate with other business owners, stay up-to-date with market trends, attend conferences and trade-shows, and so on. For farmers, this can be really challenging as they are usually heavily involved in the labor-intensive daily operations of their farms.
To overcome this challenge, farmers can adopt a cattle management approach that includes integrating software for remote cattle management such as our SenseHub™, Heatime Pro+, and HealthyCow24® solutions. With these solutions, farmers can streamline their operations by combining a hands-on approach with the ability to take a step back when they need to plan for the future – all while being able to continuously monitor, manage, and tweak their operations remotely.
Need help integrating cattle management systems into your farming operations? Contact us at Allflex for more information.
Need help integrating cattle management systems into your farming operations? Contact us at Allflex for more information.
"*" indicates required fields
You may find these posts interesting as well!