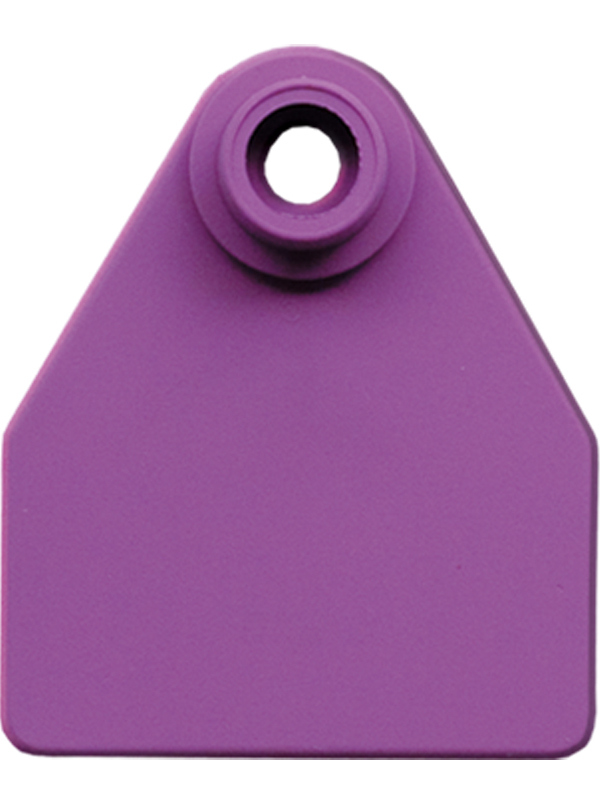 The Allflex Small Female is a two-piece visual tag commonly used with Allflex male visual tags for goats, sheep and cattle. It can be blank or printed as a source of additional identification.
Benefits
Designed for durability. 
Available in a variety of colours.
Stem design is less prone to snagging.
Available either printed to suit your identification purposes or blank to be hand written on with the Allflex Tag Pen.
Flexible marking options available including a wide variety of letter and number combinations. 
Available in a range of Laza print options
Dimensions
49mm (H) x 41mm (W)
Application
Applied using the Universal, LazaMatic or Identiplier applicators. The female tag locks securely into the blind metal tip of the male component. For application instructions, including tag positioning, please download our instruction brochure under the applicator's webpage or contact us.
Orders
For more information or to order please visit your local store or distributor or contact us for details on the store closest to you.
Product Code
12
Colours *
*This color representation may vary in real products
You may also be interested in these products