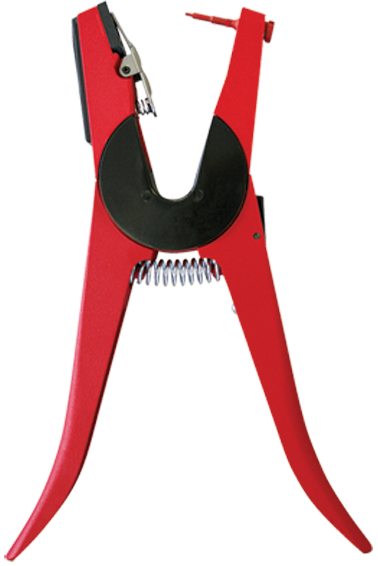 Allflex Universal Applicators have stood the test of time as a reliable and built-tough product for the application of Allflex tags. The Universal Applicator is used to apply two-piece visual tags, electronic cattle tags and two-piece electronic sheep and goat tags.
Benefits
Produced from specialised materials for durability
Light handheld applicator
The grip is designed to ease hand fatigue from repeated use
Deep jaw makes tag placement easier
Quick and simple application
One applicator to suit several purposes resulting in reduced equipment costs
Replacement applicator pin located in the handle
Spare applicator pin and jaw insert available
Application
The Allflex Universal Applicator has an insert which allows it to be a multi-purpose device. Insert in for visual and electronic sheep tags, rotate 180 degrees out for electronic cattle tags. For application instructions, including tag positioning, please download our instruction brochure under the applicator's webpage or contact us.
Orders
For more information or to order please visit your local store or distributor or contact us for details on the store closest to you.
Product Code
22132
You may also be interested in these products