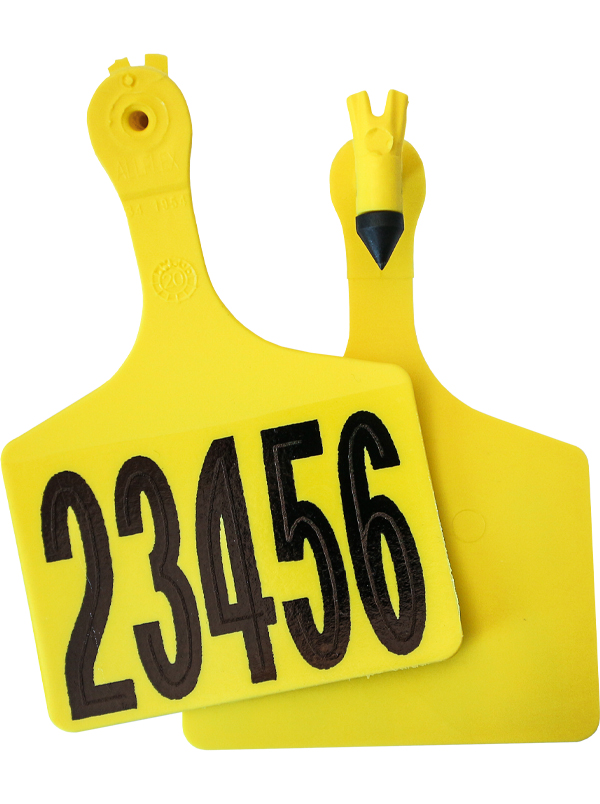 The Allflex A-Tag Feedlot is designed for easy one-piece application and is ideally suited for shorter-term use. The large surface area allows for a wide range of printing options. It is most commonly used for additional visual identification on cattle in a feedlot environment. Different colours can be ordered to identify different feeding programs.
The tags may be handwritten on using the Allflex Tag Pen or pre-printed for many purposes such as indicating an induction lot.
Features and benefits
An economical choice for feed-lotters, back-grounders and exporters.
Easy to load in the applicator helping prevent cuts or injuries to hands.
Available either blank or printed to suit your identification purposes.
Available in a range of LazaFX (Ink-Over-Lazar) and Laza print options.
Dimensions
114mm (H) x 76mm (W)
Application
Applied using an A-Tagger applicator. For application instructions, including tag positioning, please download our instruction brochure under the applicator's webpage or contact us.
Orders
For more information or to order please visit your local store or distributor or contact us for details on the store closest to you.
Product Code
40
Colours*
*This color representation may vary in real products
You may also be interested in these products