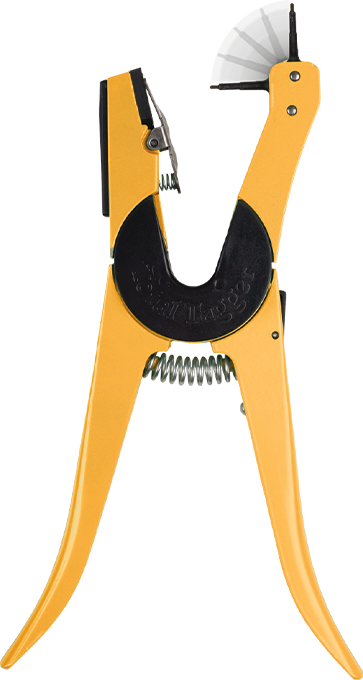 The Allflex A-Tagger Applicator has been designed for safe and easy use. The design enables the pin to pivot out if an animal pulls its head away during application reducing the chance of tearing the ear or having the applicator pulled from your hands.
The A-Tagger Applicator is used to apply Maxi, Large and Feedlot tags in the Allflex A-Tag range.
Benefits
Produced from quality materials for durability in all environments
Lightweight
The grip is designed to ease hand fatigue from repeated use
Quick and simple application
Replacement applicator pin located in the handle
Application
For application instructions, including tag positioning, please download our instruction brochure under the applicator's webpage or contact us.
Orders
For more information or to order please visit your local store or distributor or contact us for details on the store closest to you.
Product Code
00560
You may also be interested in these products