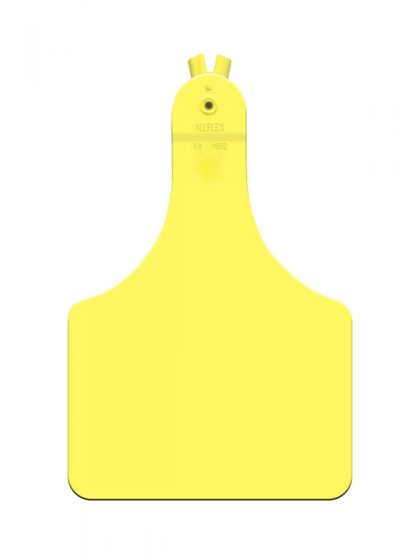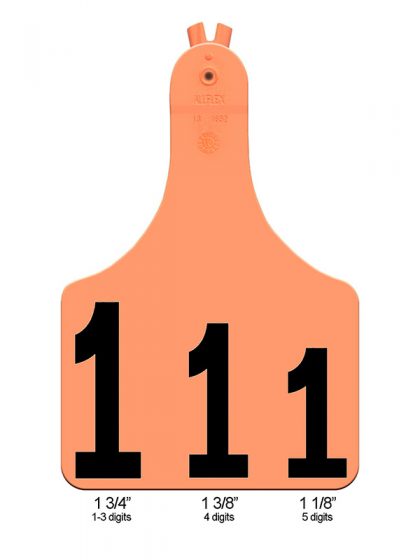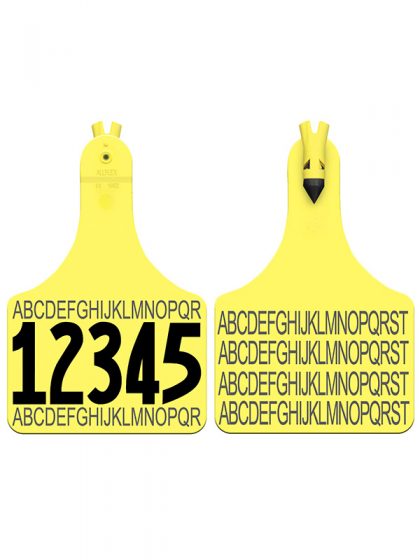 The ATag™ Cow designed for long term application as a one piece option.
It is self-piercing with a pinhole tip, which means faster healing and reduced animal stress. The ATag™ Cow has high retention, especially in thick eared animals due to a longer tag anchor. It also has a large surface area allowing for a wide range of marking options.
Quality materials and construction in new, one-piece tag
Two convenient sizes
Patented laser-ink permanent marking
Custom marking and numbering available by easy order
Easy one-piece application
Self-piercing, pinhole tip means faster healing, reduced animal stress
Black ATags are laser marked with white characters
Size: 4.5″ high x 3″ wide
SKU: ATAGX
ATags fit the ATag™ One-Piece Applicator (yellow).
Colors
This color representation may vary in real products
You may also be interested in these products