Custom Designed Tags (non-livestock)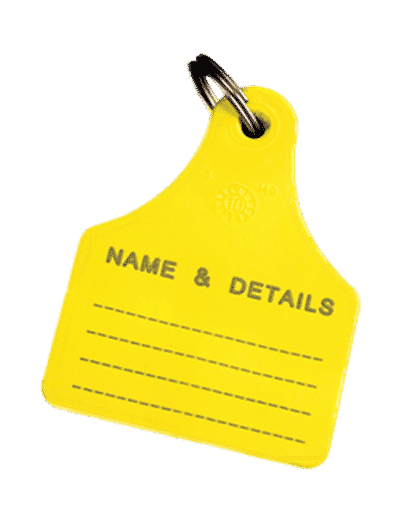 Allflex marking technology provides you with a range of custom marking options including logos, barcodes and line art. Allflex tags can also be used for more than just animal applications. Some examples include safety tags,
luggage tags and horticulture and viticulture applications.
Artwork set up fee applies. Lanyards and key rings can also be supplied and/or attached to the tag for an additional fee.
For more information or to order please visit your local store or distributor or contact us for details on the store closest to you.
Colors
This color representation may vary in real products
You may also be interested in these products