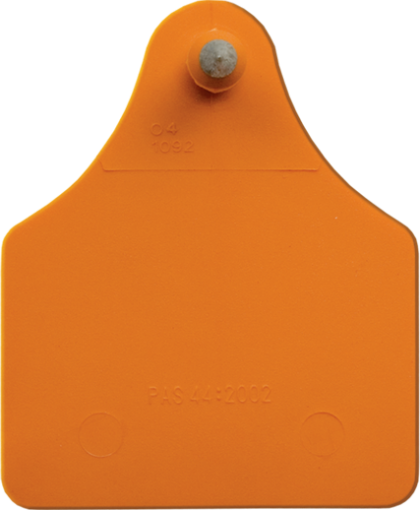 The Allflex Large Male tag is a two-piece visual tag, that can be used as a backing to any of the Allflex Female Tag range.
Pair with the Allflex Large Female tag to add extra visibility when looking at the animal from both in front and behind.
Features and benefits
Sharp piercing tip.
Designed for durability.
Available in a large colour range.
Stem design is engineered for high retention and is less prone to snagging.
Available either printed to suit your identification purposes or blank to be hand written with the Allflex Tag Pen.
Flexible marking options available including a wide variety of letter and number combinations.
Available in two printing options; LazaFX and Laza.
Dimensions
70mm (H) x 56mm (W).
Application
Applied using the Universal, LazaMatic or Identiplier applicators. The blind metal male tip locks securely into the female tag component.
Colors
This color representation may vary in real products
You may also be interested in these products