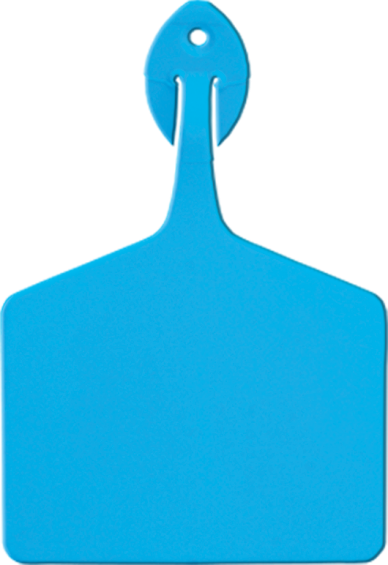 The Allflex Feedlot tag is commonly used to identify cattle in short-term situations such as feedlots and live export.
Features and benefits
Available in a large colour range with flexible marking options.
It hangs straight in the Cattle ear, allowing for easy viewing by pen riders.
Blank and printed options are available.
Large panel for multiple lines of information and custom marking. Marking options include lot numbering, sequential numbering, bar codes logos and more.
Dimensions
114mm (H) x 76mm (W).
Application
Applied using the Manual Feedlot Applicator. For application instructions including tag positions, please download the instruction sheet under the applicator's webpage or contact us.
Product Code
40
Orders
For more information or to order please visit your local store or distributor or contact us for details on the store closest to you.
Colors
This color representation may vary in real products
You may also be interested in these products