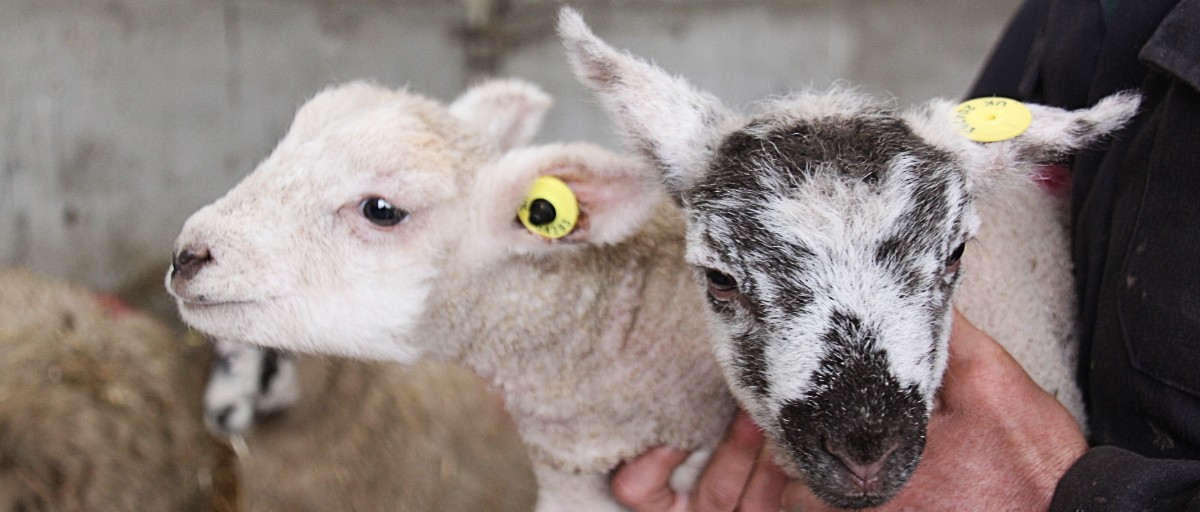 Improving Flock Management with EiD Tags
Tagging lambs from birth has enabled Jamie Wild to build a greater understanding of his flock's performance, with the extra precision that gathering real-time data has brought enabling him to make better management decisions.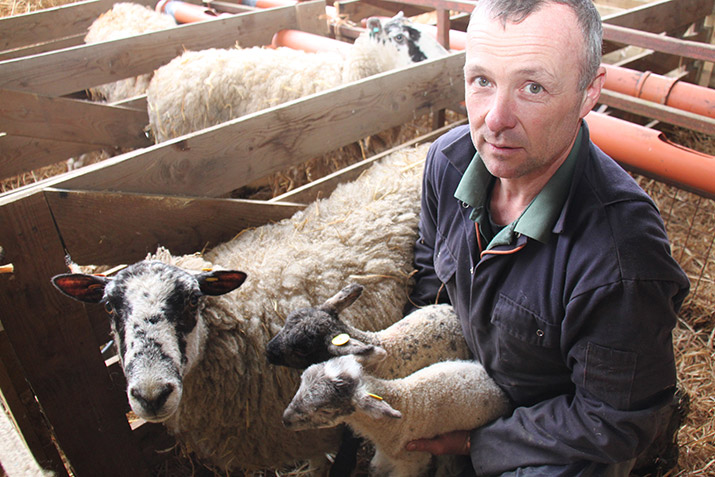 Jamie Wild manages a flock of 2,200 breeding ewes on behalf of Dennis Tyler & Sons at Redhill Farm near Oakham in Rutland. The mixed arable and sheep farm covers a total of 4,000 acres, with the sheep flock consisting of a 2000 ewe commercial flock of North Country Mules and 200 pedigree Charollais ewes.
As an early adopter of electronic ear tags, Jamie has been using EID tags on the farm's pedigree flock for more than eight years, and for the past three years has been tagging all lambs at birth. "My primary aim has always been to make the entire sheep enterprise more efficient," Jamie explains. "We lamb all 2,200 ewes within a 21-day window in late February and early March and aim to get 70% of the commercial lambs away before the end of June. A lot of our grazing land is marginal so we creep feed our lambs to make sure they reach their target weights. We started using electronic tags to build up a greater understanding of the pedigree flock's performance to ensure we could meet these goals.
"Over time, we've built up a database of each ewe's EBV figures and her progeny's performance statistics, which has allowed us to select the best genetics to take the flock forwards."
Each Charollais lamb is weighed at birth, 8 weeks and 17 weeks of age, with eye muscle size and fat cover also assessed at 17 weeks.
"The data generated provides a clear picture of each lamb's performance," Jamie adds, "and gives us the information we need to determine which rams and ewes are working the hardest and which animals need to be culled out of the breeding flock."
Jamie's strategy of tagging lambs from birth has also extended to the commercial flock with each new-born lamb being tagged within 12 to 24 hours of being born.
"For the majority of the year I'm in sole charge of the entire flock," Jamie explains, "so it's vital that I've got efficient systems in place, especially when it comes to keeping accurate records. Using EID tags from birth is a faster, more accurate and more reliable way of keeping individual animal records as it removes human errors and does away with illegible, hand-written documents.
"Knowledge is power," Jamie continues. "Using EID tags means I can easily scrutinise each animal's records to determine if the current management regime is working effectively and to identify where improvements can be made. We've seen big improvements in the Charollais ewes as a result and are also seeing a knock-on effect on the commercial flock."
During the lambing season Jamie is helped by a team of six assistants and apprentices: "We ring the tails of all lambs and vaccinate against orf within 24 hours of birth, so it makes sense to tag each animal at the same time. It saves precious man-hours to carry out all three procedures at once and means there's one less job prior to moving livestock off the farm," he explains.
Each new-born lamb is fitted with an Allflex Mini EID Button tag which, being 2 grammes lighter and 2mm smaller than standard EID button tags, sits well within even the smallest of ears.
"We've tried almost every type of tag in the past and believe that the shape and size of the Allflex Mini-Button tag is by far the best solution," Jamie adds. "Retention rates are close to 100%, making the button tags as good as, if not better than, any other tag we've used."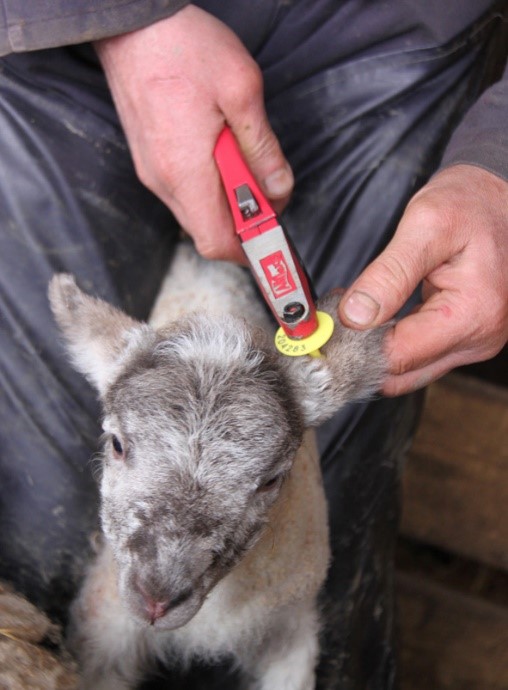 Unlike traditional flag-shaped tags which are prone to excessive movement if not positioned correctly, the circular shape of button tags means there is little, if any movement. This means less ear wear, fewer ear infections and hardly any tag losses.
"Contrary to what a lot of people might think, round tags, especially those as small as the Allflex Mini EID Button tag, are less likely to get snagged on foreign objects and are therefore less likely to be pulled out of the ear," explains Helen Sheppard of Allflex.
"As long as the tag is placed well into the ear with the female part located on the inside, button tags can be as reliable as any other shape or type of tags. And, thanks to the Allflex Mini EID Button tag's low weight and small size, it is suitable for even the very youngest lambs. "It therefore makes sense to tag animals from birth," Helen continues. "After all, information is king and, as such, the ability to monitor real-time growth rates, identify diseases or pinpoint key aspects of animal performance, is more important than ever. And, as it costs the same to tag a lamb at birth as it does to tag an animal prior to slaughter, there is nothing to lose and only improved management decisions to gain."