Sheep and Goat Two Piece Tags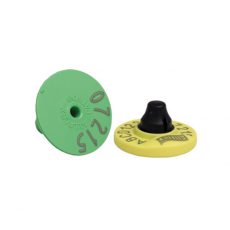 Lightweight EID Tags are ideally suited for sheep and goats and can be applied to young animals.
These tags are tamperproof, so are suitable for use as NLIS tags for sheep or goats.
Tags can be matched with any male button colour to suit your management groups.
The Lightweight EID Tags can be applied using the Allflex Identiplier or Universal Applicators.
Color options: yellow or orange female tags. A range of colored male tags are available.
You may also be interested in these products