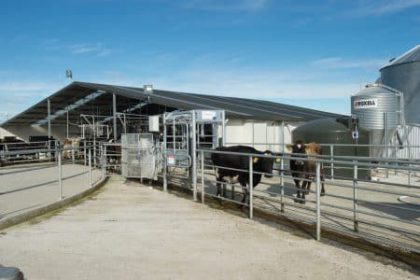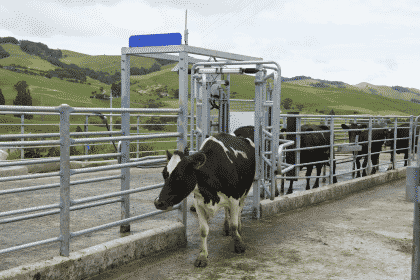 Read about the retirement of MINDApro software and what this will mean for your Protrack product.
MINDApro™ software will be retired from May 31st 2022.
Do I need to migrate?
Yes, you do. We understand this is a significant investment on farm, but we do want you to continue to get value out of your Protrack system beyond June next year. From 1st June 2022 your Protrack system will no longer synchronise herd information to MINDA® Pro and back down to the shed.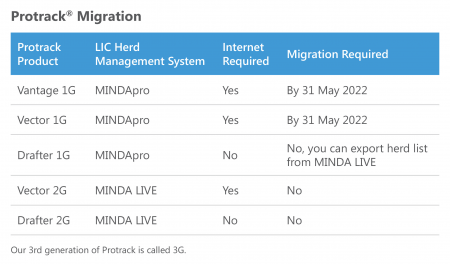 What about Windows 7?
All of the system listed above use Windows 7 or Windows XP operating systems, which are now unsupported. While we don't expect this to affect your Protrack system, we will continue to support your system. It does mean Microsoft will not provide any further software or security updates and this does increase the chance of computer viruses.
For those customers who use the internet, you can continue to use your in-shed computer for Protrack but to minimise any potential impact to your system, we encourage you to use the computer for Protrack and MINDA only, which will reduce vulnerability to any potential security breaches.
What internet connection do I need for the new Protrack modules?
LIC Automation encourage you to get the best internet plan you can for your location. Check out the Broadband Map to see what is available in your area:
We recommend at least a VDSL connection or good wireless connection if possible, if you are solely using the internet connection for Protrack, you can use a basic plan capped a minimum of 10GB per month. (Spark Wireless plans start from a minimum cap is of 60GB per month.)
What if I use MINDApro with my Protrack system?
If you use MINDApro with Protrack, migrate to new Protrack® modules with MINDA® LIVE and be prepared!
Sign up for your migration today for a future migration date, and your MINDApro surcharge will be waived from the date of signing.
The new Protrack system includes:
A new Protrack Hub with more processing power, which allows you to connect any other modules shown in the diagram below
Automatic update of new features
Data synchronisation between Protrack® and MINDA® LIVE in real time
Ability for issues to be fixed remotely
Use Protrack on multiple devices
What do I need to do before or after my migration?
While we will take care of most of the heavy lifting, we need you to think about all your personal Protrack system customisations you've created over the years.
The documents below highlight things that you will need to either transfer or setup in the new install of Protrack and MINDA LIVE®. While it's not a huge amount of work, planning ahead will limit the frustration of not being able to see or do things when the new system is activated.
Latest Protrack Vantage migration(with MINDApro)
Migration Plan for Vector (with MINDApro)
Migration Plan for Vantage (with MINDApro)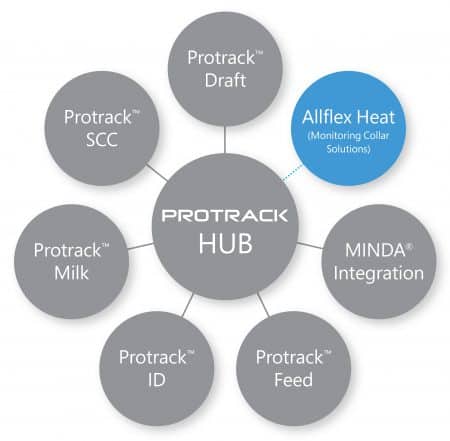 Download Importing group instructions for MINDA LIVE
Migrate now and be prepared.
You may also be interested in these products