Protrack® Draft – Automated drafting gate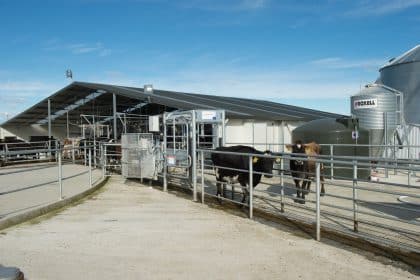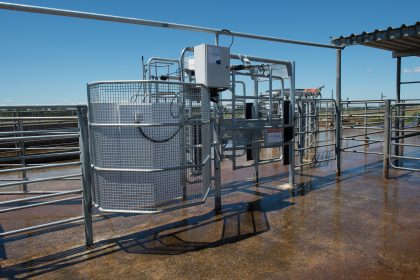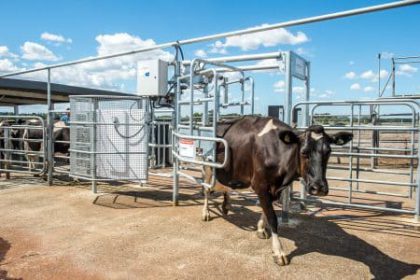 Protrack® Draft – Automated drafting gate
Next generation, automated drafting for all milking systems.
Your handy Protrack Draft software is portable and can be used to schedule drafts – not only when you're in the pit but when you're in the yard as well, and it still has the same robust, reliable gate you know. Integrating with Protrack Heat, Protrack SCC, Protrack Milk and Protrack ID, the portable software can be controlled via an app on your smart device (mobile or tablet).
How Protrack Draft will benefit your farm
Automated three-way drafting gate takes the hassle out of drafting
Easy-to-use software designed for your smart device (Apple or Android)
Flexibility around scheduling drafts – app for the shed and app for the paddock
Animal lists automatically synced with MINDA® Live*
Simple reports – live drafting report, missing animals and animals drafted
Easy to use with low level of computer literacy and training required to get the system up and running on your farm
Remote control for instant drafting
*Protrack Draft is limited to your list of animals if you only have the drafter module
How it works
An electronic reader and antenna identifies an animal as she walks into the draft gate
The system then checks to see if the identified animal is to be drafted
If the animal is to be drafted, the gate will guide her in the desired direction by moving both the left and right side of the gate and then return to its normal position before the next animal comes through
Prices

* Prices exclude: Protrack installer's travel and cost of electrician and engineer to complete work preparation for installation. All pricing is excluding GST.
MINDA integration with Protrack Draft is limited to the farmer's list of animals.
Draft does not include a compressor, but this can be purchased separately.
All product licence fees are charged on an annual basis and cover continuous software licensing, on top of initial hardware purchase. Future software upgrades are provided. We send this as soon as it is ready for use.