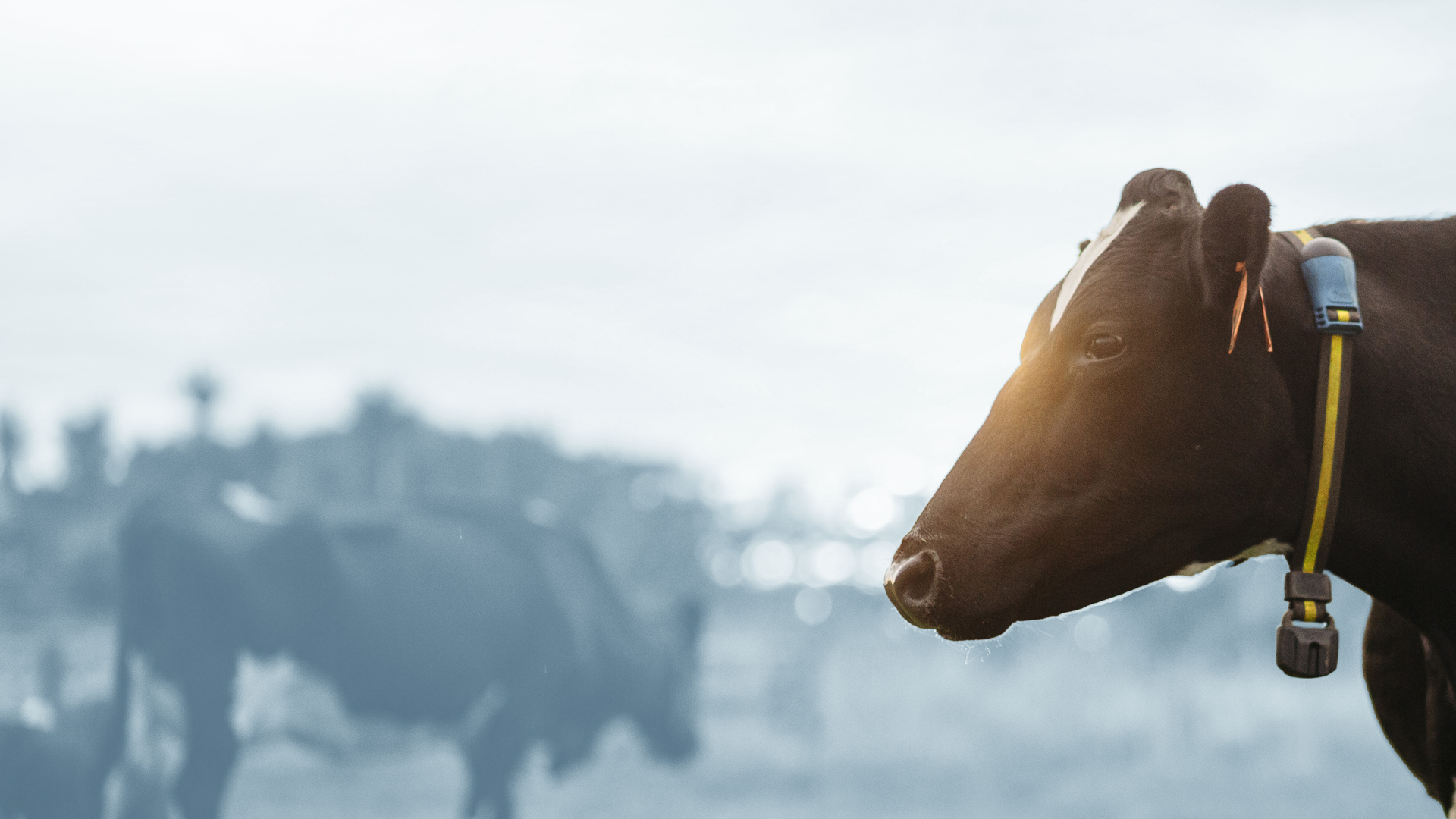 THINKING MONITORING?
THINK ALLFLEX
A monitoring solution that lives up to your standards and our reputation.
Built to take the guesswork out of heat detection, improve animal health outcomes and save you time and money, Allflex Collars come with the Allflex brand experience and understanding of dairy farming, along with the opportunity to integrate your monitoring, drafting and animal health tracking across our extensive range of products.
So choose a solution that gives you confidence, and is delivered by an unbeatable support team from a brand you trust.

ACCURATE & RELIABLE HEAT DETECTION
Individual animal behaviour and rumination is monitored through our smart collars to provide insights into the reproductive status of each individual cow, identifying the optimal time to inseminate.

SEAMLESS INTEGRATION WITH COLLARS & HERD MANAGEMENT SOFTWARE
Our monitoring and milking intelligence solutions offer seamless integration with your herd management software.

COMPLETE END TO END AUTOMATED SYSTEM
We offer a complete end to end automated system — we'll put the collars on, install your Intelligate™ and integrate your system with LIC MINDA® LIVE

IMPROVED ANIMAL HEALTH
Our solutions monitor cow behaviour and activity, identifying early signs of a cow feeling unwell, typically subclinical symptoms, usually before they're visible. This will give you time to proactively react to the problem before it becomes a serious issue.
ACCESS TO GLOBAL R&D
With Allflex you'll have access to global R&D departments who are investing heavily in technology development to ensure our solutions are constantly evolving and improving. Know you're backed by one of the world leading animal health intelligence companies.

WORLD CLASS TRAINING & SUPPORT TEAM
With Allflex you get more than just the solutions. You'll have a dedicated, knowledgeable and specialised training team at your disposal 24/7 — meaning from the moment the collars go on your cows you are getting a return on your investment.
TALK TO YOUR LOCAL TODAY AND GET THE COLLARS YOU CAN RELY ON
Find out how Allflex Collars are working for customers like you…
Finance options that protect your herd and your cash flow.
A team of farmers ourselves, we know cash flow pressures can keep us all awake at night, so we offer two finance options — both are simple, affordable and flexible options to access our advanced monitoring solutions.
Allflex Monitoring Solutions are not only the best, they're also the most cost effective. Do your own research and have the no bull chat with your local Sales Specialist and discuss which finance option might be best for your farming operation.

24 MONTHS INTEREST FREE
Full warranty for the first 5 years.
Unlimited access to NZ based training service and support team.
Access to a knowledge base and digital resources.
Automatic software upgrades and backups for the warranty period.

FULL COLLAR SUBSCRIPTION
Continuous warranty & software upgrades on collars & application plans including free replacement and uninterrupted renewal of collars when needed.
Affordable small monthly payments, which helps with your budget and farm cash flow.
Simple and easy to understand billing statement.
Unlimited access to NZ based training service and support team.
Access to knowledge base and digital resources.
RELATED PRODUCTS