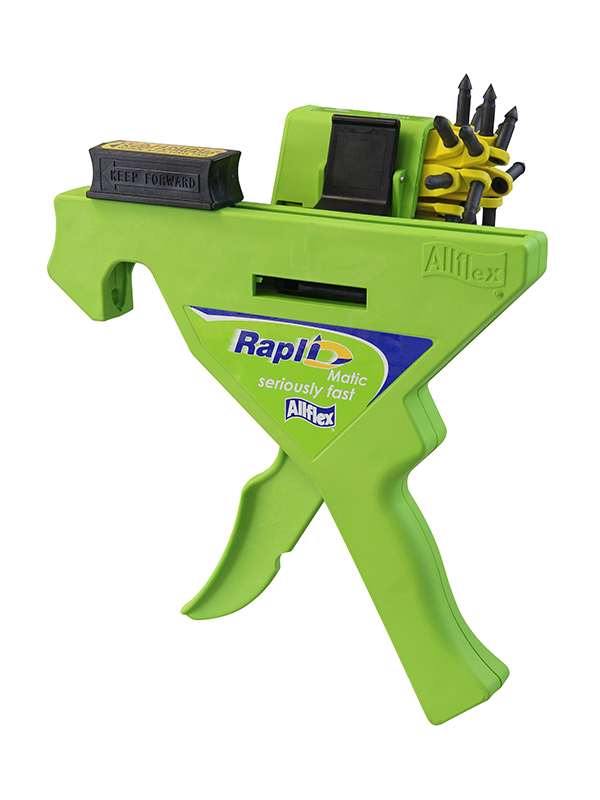 The Allflex RapIDMatic Applicator is a multi-shot applicator, used for applying Allflex RapIDtags. Strips of 20 tags are loaded and can be quickly applied.
If you prefer a manual tagger, use the Allflex RapIDtagger single-shot applicator.
Features and Benefits
Produced from specialised materials for durability.
The grip is designed to ease hand fatigue from repeated use.
Smooth, fast reload.
Quick and safe application.
Smooth fast reload action.