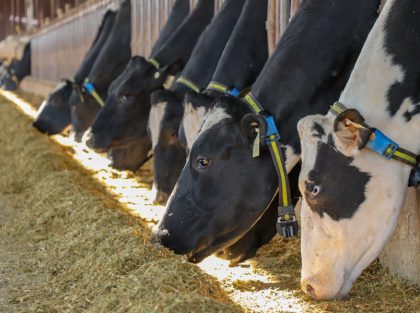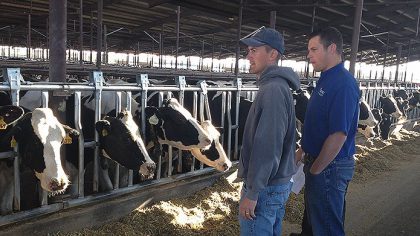 Target each animal's feed with their correct recipe and correct portion by using Protrack Feed.
Protrack Feed allows you to maximise the production potential of your herd as well as minimise feed wastage.
It can be easily retro-fitted into any current automatic feed system.
How Protrack Feed will benefit your farm
Protrack Feed enables you to have overall control over the amount of feed each animal is given by feeding cows on an individual basis.
This means that:
Production targets can be easily achieved
You can improve productivity and health while at the same time reducing the environmental impact
If you add Protrack Milk, you can also optimise feed efficiency by feeding the top producers more.
The addition of Protrack BCS helps to achieve condition targets.
How it works
Protrack ID identifies the animal once the animal is in the bail for milking
Protrack Feed* checks the recipe for the identified animal and sends a message to the feed head to drop the required amount
*Protrack Feed requires Protrack ID and is only suitable for Rotary application at present.
Price

Maximise the production potential of your herd
Optimise feed efficiency today.
You may also be interested in these products