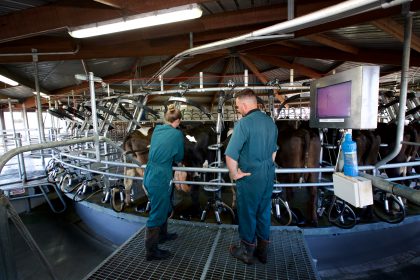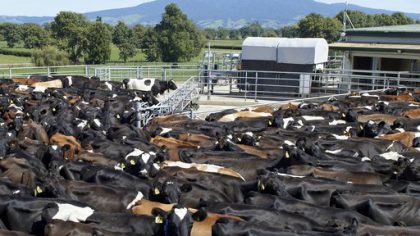 Enable animal event recording to MINDA LIVE through your Protrack software in the shed.
Protrack® Animal allows you to record animal and health events directly into MINDA LIVE using the Protrack software on your smart device.
An essential component of our new generation of products, Protrack Animal offers you enhanced functionality and unlocks the true value of your Protrack system.
How Protrack Animal benefits your farm
With Protrack Animal you can:
enjoy real-time event recording, removing the need to use a whiteboard or notebook
monitor changes to your records using the MINDA Live holding pen
make informed decisions with live animal information at your fingertips when you need it the most
stay compliant in just a few clicks with Protrack's quick event health recording.
How it works
Animal information is accessed by typing in an animal number through the quick action button on your Protrack software or by selecting the animal on the Milking Screen (requires Protrack ID).
Quickly and easily record any animal health event including health treatments, matings, calvings and pregnancy diagonoses using quick events, with fully customisable views.
All events are directly recorded into MINDA LIVE.
Download the Protrack Animal product guide.
Price

Protrack Draft Integrate is only available on our third generation (3G) Protrack® Software.
All product licence fees are charged on an annual basis and cover continuous software licensing, including the right for you to receive any software updates. Product licence fees are in addition to any fees payable to the supplier of your cow wearable devices.
12 or 24 months interest free or 5-year payment plan. Minimum 20% deposit (non-refundable) on interest-free purchases; credit criteria and conditions apply.
Protrack® Draft Integrate
Schedule your drafts with Protrack® Draft Integrate
You may also be interested in these products