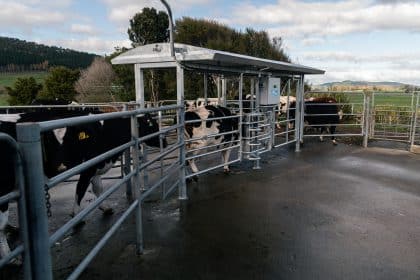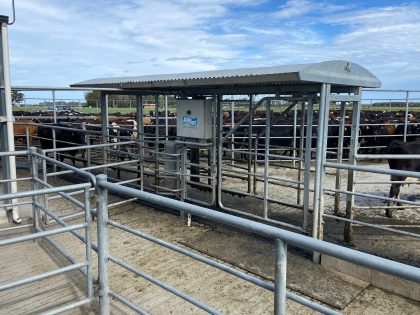 Design, tested and built in New Zealand for New Zealand farmers
Performing alongside Allflex Monitoring Technology, Allflex drafting gate, Intelligate™ is an accurate and reliable system that takes the admin out of your sorting process.
Cow traffic is directed in a left/right sorting system according to operators requirements. Cows with high activity and cows with low activity can be automatically sorted or manual sorted by number.
The information monitored through the Allflex Cow Collars communicates with the Intelligate to identify and draft cows on heat or cows in need of attention, eliminating human error.
Retro fit to your current shed setup
Modular
Low maintenance
Seamless integration with Allflex Monitoring Solutions
Accurate sorting
Left and right AM/PM sorting
Reduces the reliance on employees
Sturdy, cow friendly design for optimal flow
You may also be interested in these products