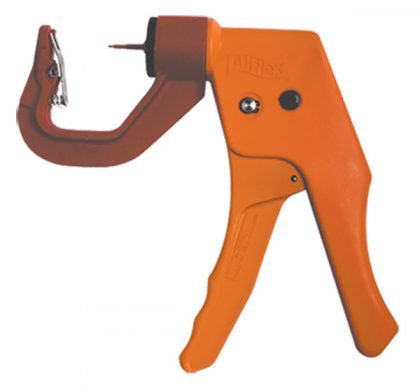 The Allflex EID LazaMatic Applicator is suitable for use with the Allflex FDX or HDX cattle and deer NAIT tags only.
Note: not suitable for visual tag application.
Features and Benefits
Produced from specialized materials for durability.
Grip designed to ease hand fatigue from repeated use.
Pistol grip handle that immediately retracts the application pin out of the ear providing a high-speed application process ideal for high volume tagging events.
Deep jaw makes tag placement easier.
Quick and simple application.
Replacement anvil and pin available.