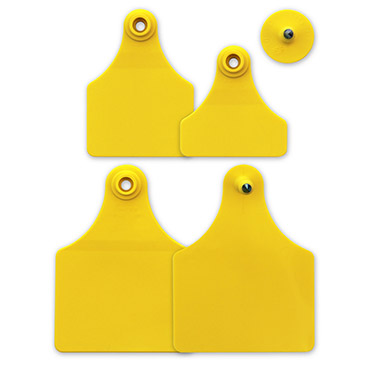 Our two piece tags are ideal for applications in dairy, paddock and long fed markets. They make a great stud cattle tag.
They have high retention, along with a very large surface area for marking.
A large range of LazaFX and Laza print options are available.
Our two piece tags can be applied using the Allflex Identiplier, Universal or LazaMaticApplicators.
Colors
This color representation may vary in real products
You may also be interested in these products