Search and Rescue Helicopter Sponsorship
In a hangar at the Palmerston North Hospital, our full team gathered to announce a three-year partnership with the Philips Search and Rescue Trust Charity, sponsoring the Palmerston North, Manawatu-Whanganui helicopter. Did you know 50% of rescue missions are rural, so it makes sense to support farmers and the wider community to get the help they need when they need it.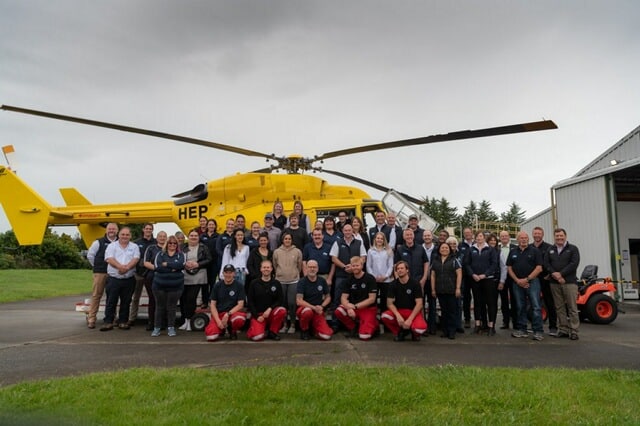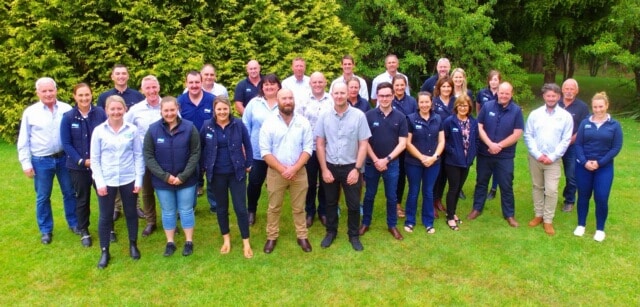 Allflex Annual Sales Conference
The commercial team gathered in Taupo in late November to celebrate a very successful year, despite Covid19. As an essential service the team, particularly the production team, tirelessly worked through heavy Covid19 restrictions and still managed to deliver the same level of customer service our farmers are used to. Big thanks to the engine room of Allflex. Bring on 2021.
Dairy Women's Network Tech Talk Series
As part of our sponsorship of Dairy Women's Network, we ran a series of six discussion groups showcasing the value of our monitoring cow collars, tissue sampling with Allflex Tissue Sampling Units (TSU's) and eradicating BVD on farms.
We extend a big thank you to our monitoring customers for getting involved and allowing us to run these discussion groups on their own farms.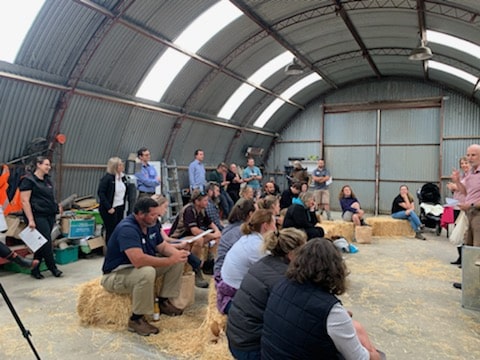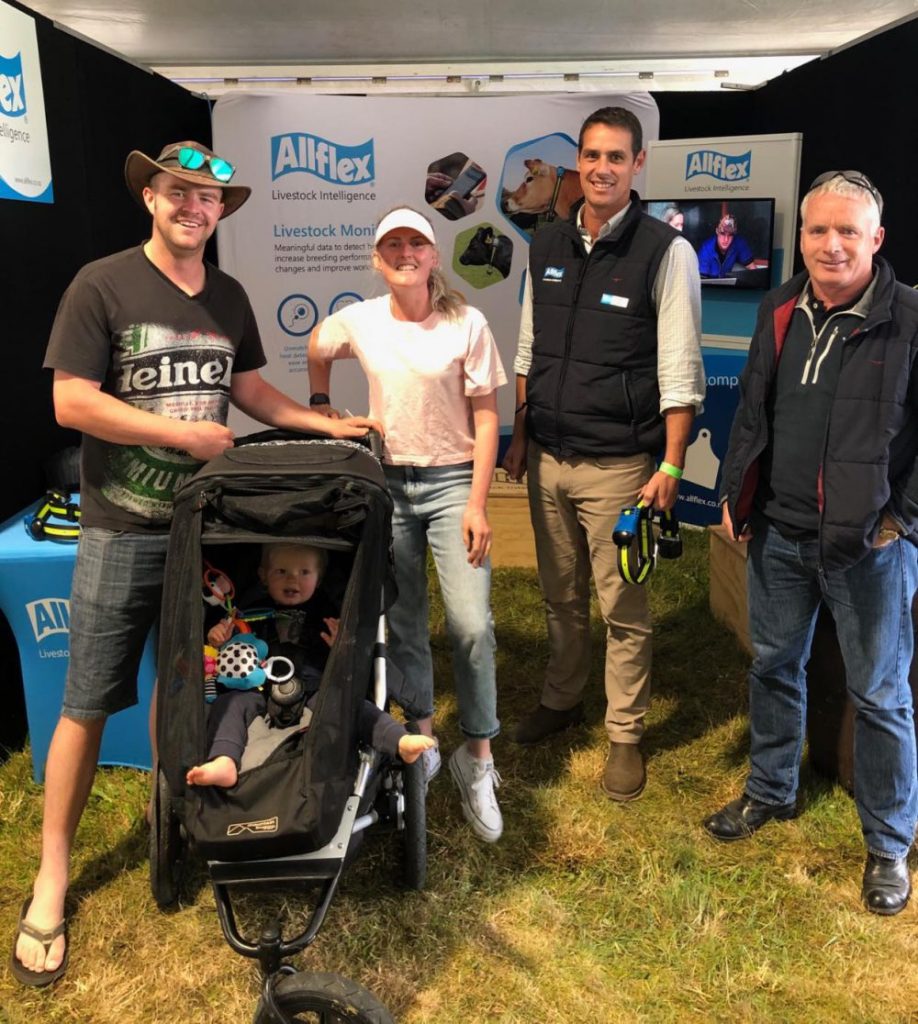 West Coast Agfest
West Coast Agfest was the first rural agricultural show post lockdown and it was a fantastic turnout! Among many other industry leaders, we had the pleasure of making a bold appearance this year with two separate sites. Our ID representatives were part of the Farmlands tent and we had a separate site for monitoring.
It was a fantastic opportunity to discuss agri-tech solutions and showcase some of our best identification and monitoring technology.
There was a post on our social channel which talked about catching up with some monitoring customers
at Agfest.
Allflex Charity Golf Auction
Allflex and The Country teamed up together, with all proceeds going to charity. A whopping $11,000 was donated to Will to Live Charity, to encourage farmers to talk about mental health.
To the competition winners, we hope you have a fantastic weekend away in Auckland, and enjoyed your games.
Right: The Allflex identification team took the winner bidders dairy farm brothers Gordon and Jim Kirkham out for dinner.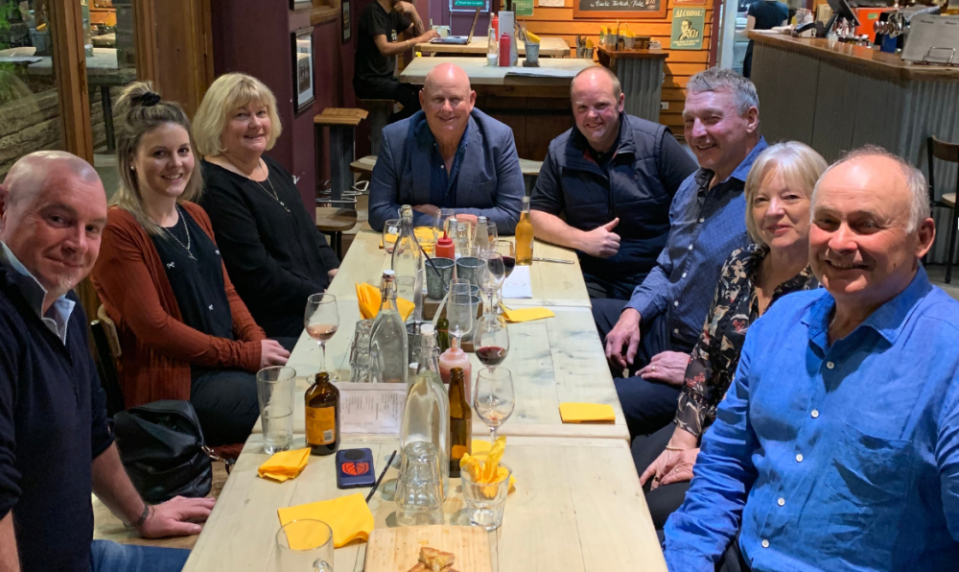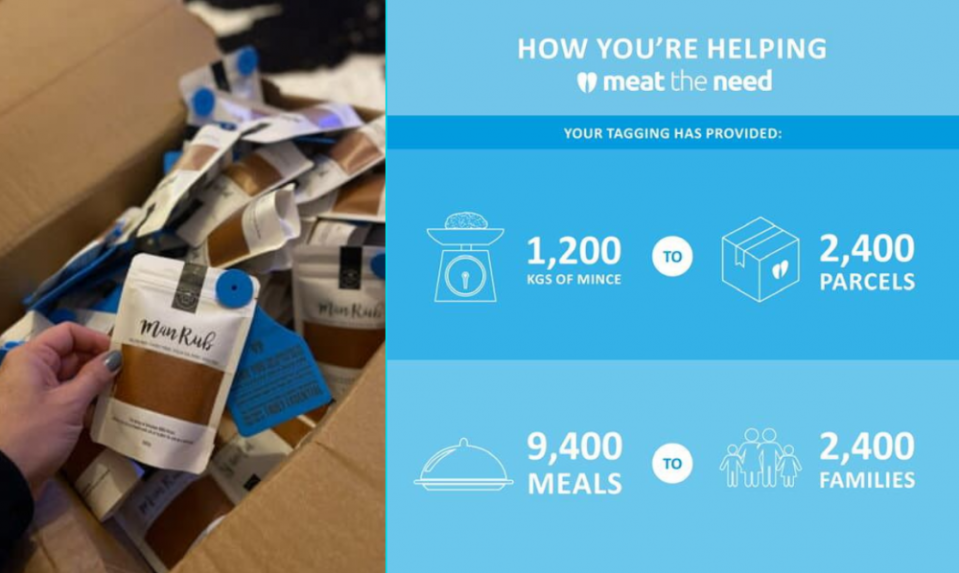 Meat the Need
A portion of every tag sale in July went towards supporting Meat the Need. Your tagging provided 1,200kgs of mince that went into 2,400 parcels, and 9,400 meals that were delivered to 2,400 families.
New Zealand farmers are historically very generous when it comes to supporting their communities and this farmer-led initiative provides an easy platform and process to allow them to share real NZ farmed meat with their communities.
We want to say thank you to our farming customers by following their lead and supporting Meat the Need charity too" .
Check out the small thank you gift that we will be sending to some of the farmers who have donated to Meat the Need.
National Fieldays – Hamilton
16th – 19th June 2021 – Gallagher Building
Fieldays has something for everyone, and Allflex fit right in. The team love meeting new people and after not being able to meet face-to-face, it's exciting to be able to mix and mingle with clients, experts and local farmers in person.
Come talk to our monitoring specialists and hear all about our livestock monitoring system. We might even have some promo gear for the kids.
You can find us at our new site in the refurbished Gallagher building. We'll be right in the heart of the event.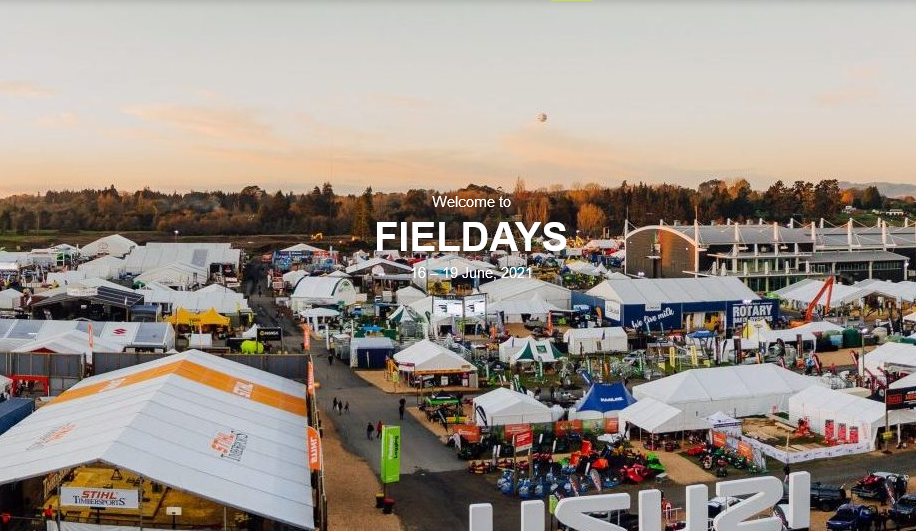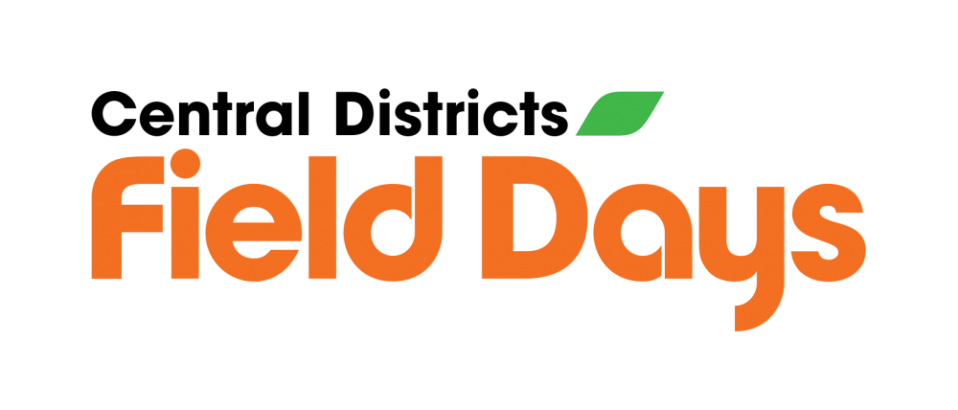 Central Districts Field Days – Feilding
18th – 20th March 2021
Don't lose sleep over staffing issues, sick cows or poor mating results. Improve your work-life balance and implement a solution that will have you sleeping soundly all year round.
This is a great opportunity to meet with the team and discuss both our identification and monitoring solutions. We will be set up right across from DairyNZ and will be showcasing how Allflex monitoring is the best solution for all NZ farming operations, farm sizes and ownership structures.
12 Days of Christmas Competition
1st – 12th December 2021
To celebrate an exciting year where MSD Animal Health & Allflex came together as one, we are running a 12 Days of Christmas Competition to celebrate. Each day we have an exciting giveaway we'd love to share with a lucky winner.
To view the full competition details, click here.