Milking Intelligence key to running two sheds at once
AT A GLANCE
Ben and Kim Hart
Location: Greenhills Farm, Waimate
Stock: 550 cow herd, Friesian cross
Shed type: 60 bale Rotary Shed – 18 months old
CHALLENGES
Catching distressed cows early, before they get too sick.
Maintaining and improving good animal health whilst improving efficiencies.
BENEFITS
Being able to run two farms and two sheds, taking pressure off the first shed.
Access to the latest and most accurate information on individual cows.
Milking meters, in-shed feed system and auto cup removers designed with simplicity and low maintenance.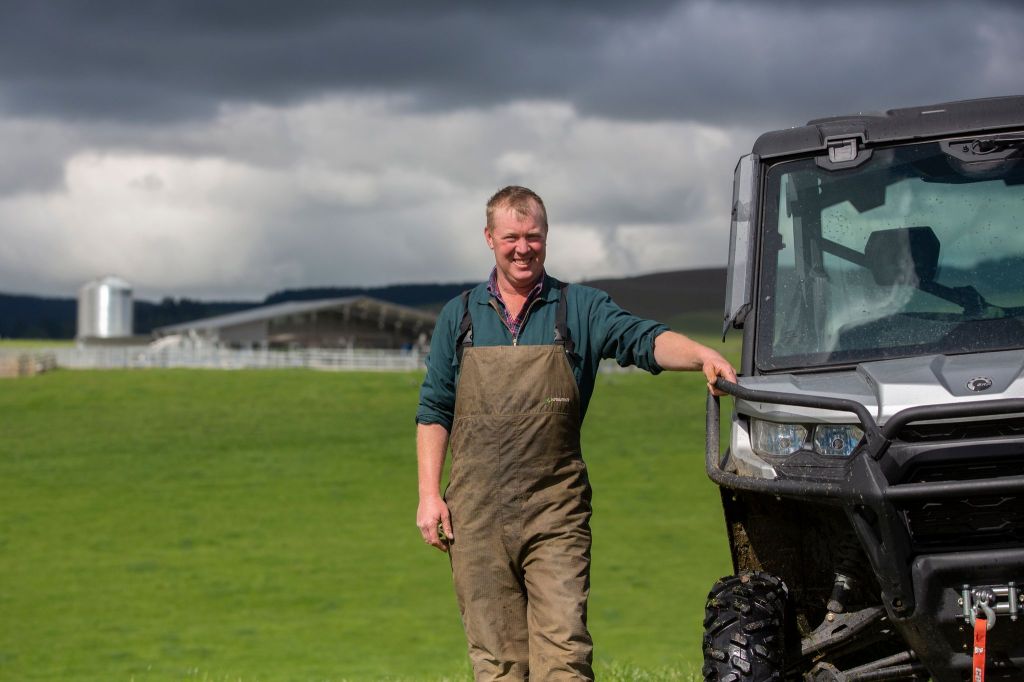 "There was a lot of planning between us, the local builder, the plant provider and Allflex who were supplying the automation hardware and smart data to run the shed. I knew I had a good team of people all willing to work together".
Ben Hart
BACKGROUND
Located in the rolling country of Waimate, Ben Hart is the fourth generation to farm Greenhills Farm. Traditionally a sheep and beef farm, Ben converted his family block pastures slowly 15 years ago. Converting the pastures and installing central pivot irrigation 5 years ago meant the farm was suitable to graze milking cows. This allowed them to lease the land to the Van T'Klooster 1200 cow neighboring dairy farm that he has been share milking on for the last 15 years. Adding his land meant an additional 600 cows could be milked in the neighbours' shed.