Instant, accurate,
reliable information
frees up time during
mating
AT A GLANCE
Nigel Hicks
Location: Waikite Valley, Bay of Plenty
540 cow dairy farm, 50:50 sharemilking
CHALLENGES
Understanding the software.
Improving heat detection accuracy.
Reducing debt and reliability on the herd.
Using the scales on the wagon and observation to monitor nutrition and ration changes.
BENEFITS
Monitor rumination routine for individual cows and the herd.
Move bulls from mating.
Less time and money spent drafting and putting KAMARs on heifers.
Easier to identify ketosis and sub clinical concerns.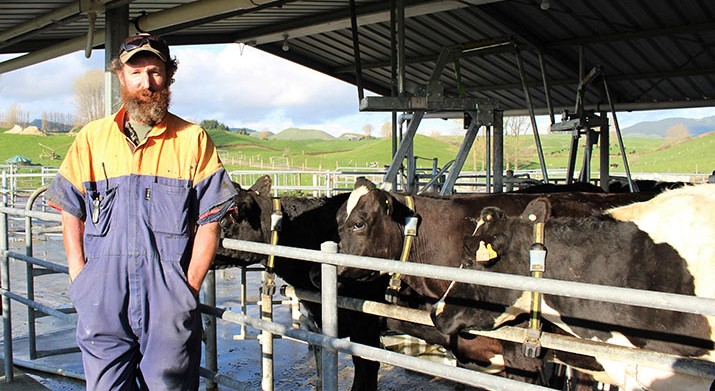 "For me cow health is where the real value is. It makes decisions easier and it's black and white – there is no grey. For example, during mating it was 'she could be on, could be not' now it is a straight heat or not, easy as that."

Nigel Hicks
BACKGROUND
When Nigel Hicks purchased the Heatime Pro+ monitoring system by Allflex, he was looking to improve his heat detection accuracy. After having the system in place for 12 months, Nigel sees the real value of the system in overall cow health monitoring. "To see the health information of an individual cow and overall herd monitoring – that's what drives everything else. So if you can get that right, mating is just a by-product of that", he explains.