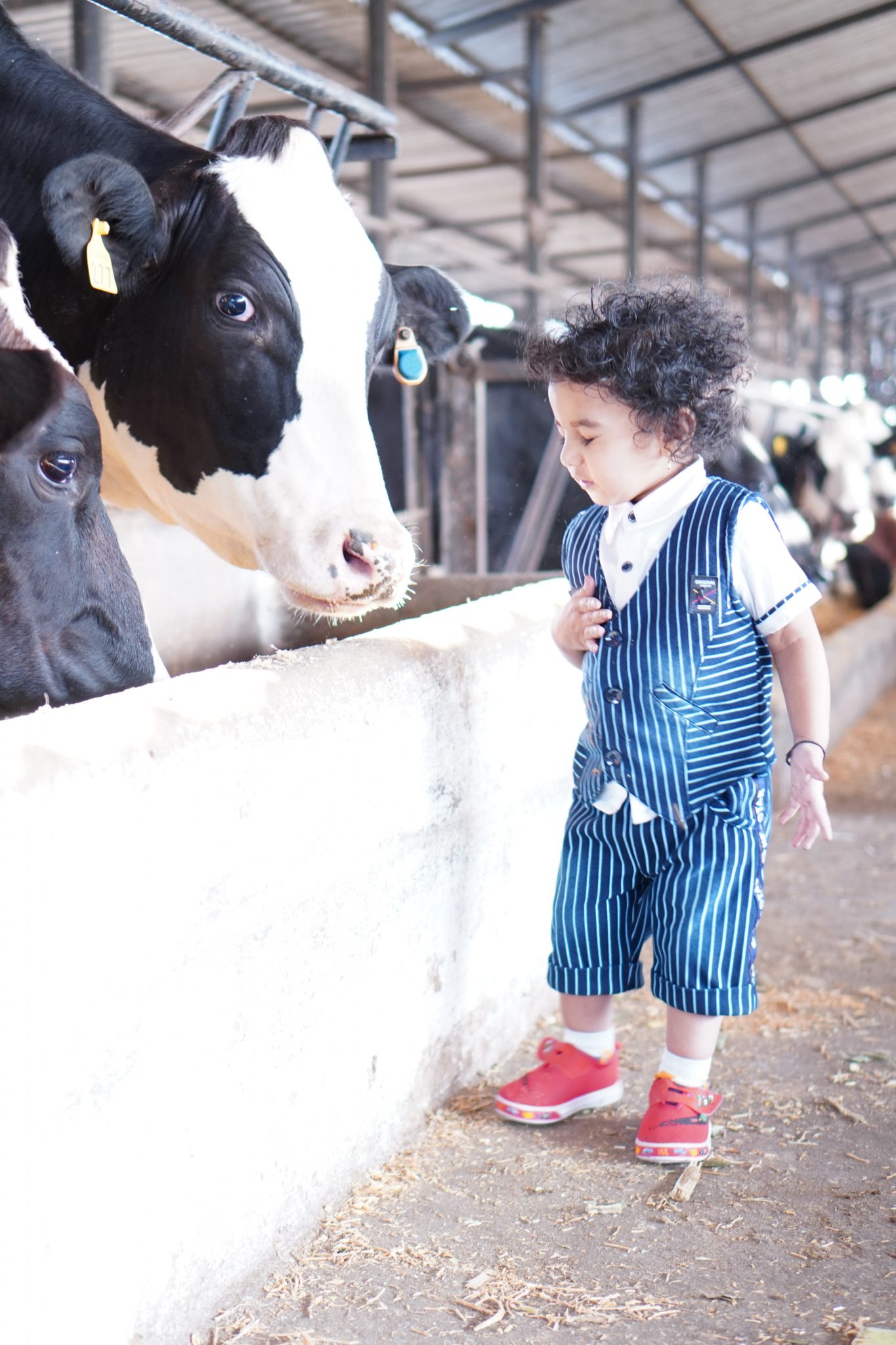 Motake Dairy Farm, Maharashtra, India
Dairy farming in India remains a profitable venture generating stable income and awarding good management practices. The young generation of farmers is changing the way dairy farming production by adopting modern farming techniques & improved management practices. Mr Akash Patil, an engineer by qualification, leads a dairy farm of 300 Crossbreds cows in Jambhavili, Maharasthra, India which his father started with 9 cows. Akash believes that the key to run a profitable dairy lies in raising high merit calves at one's own farm & develop them into high producing cows efficiently. Using Allflex SenseHub supported Allflex monitoring ear tags on 50 dairy animals brought down the herd's average age at first calving and helped reduce the inter calving interval. He plans to scale his investment in cow monitoring to cover the complete farm.
"I have been using eSense tags with SenseHub® system from almost 2 years on my 50 HF Cows. My life has become easier as this system has reduced labor cost, manual intervention and guesswork for identifying heat and health status of individual cow and group. The accuracy of detecting heat is highly reliable to take reproduction decision. Also, with Sensehub mobile app, my farm is now on my palm. I recommend SenseHub Cow monitoring system for all my dairy farmer friends"

Akash Patil, Owner
At a Glance
Company: Motake Dairy Farms
Location: Jambhavili, Maharashtra, India
Herd Size: 300 Crossbreds
Started with SenseHub: 50 Cows
Summary
Allflex eSense tags with SenseHub® offers a comprehensive management toll for dairy farmers who are scaling up their operations to commercial level. By attending to each cow heat signals & health status of larger herd size with technological intervention, one can increase profitability and take decision backed by data
Want to speak with someone at the farm?
You may also find these testimonials interesting