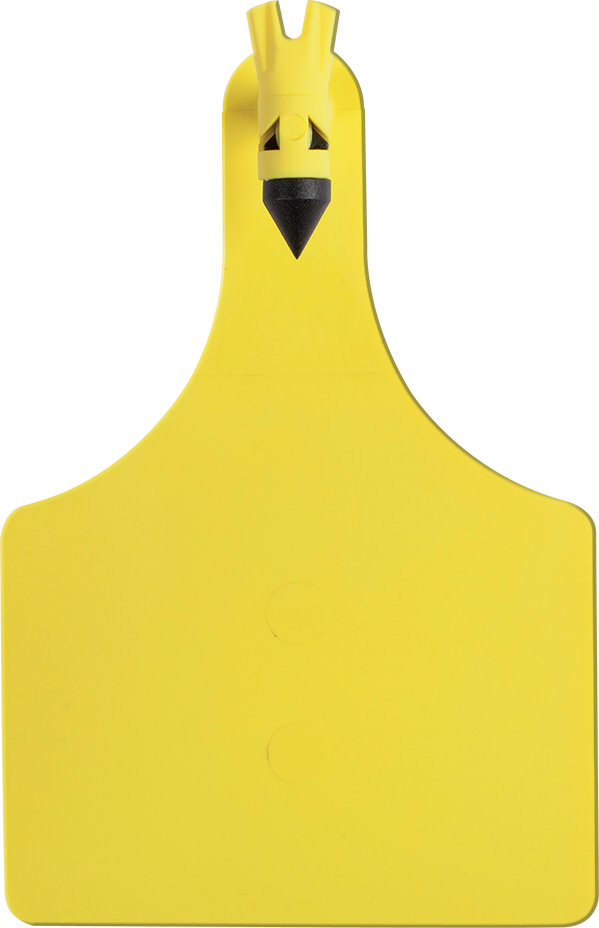 The Maxi A-Tag is designed for long-term application as a Cattle one-piece option.
Benefits
Self-piercing with a pinhole tip means faster healing and reduced animal stress. 
High retention, especially in thick-eared animals due to a longer tag anchor.
Has a large surface area allowing for a wide range of marking options.
Application
A-Tags fit the A-Tagger (yellow) and older applicators for this tag style.
Dimensions
114mm (H) x 76mm (W)
Orders
For all sales enquiries, please contact us today.
Colors
This color representation may vary in real products
You may also be interested in these products