Lightweight Reusable RFID Sheep Tag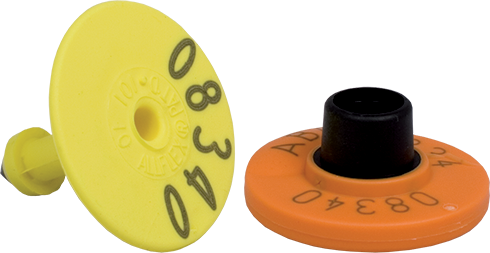 Allflex Lightweight EID tags are ideally suited for sheep and goats and can be applied to young animals. The device is orange in colour and the long stem male button is available in 9 colours.
These tags are also referred to as livestock EID tags and are commonly used in 'closed system' operations and feedlots.
*The EID component comes in orange only. The long stem male button is available in the colours below.
Features and benefits
Quick and simple application
Lightweight and reusable
Dimensions
35mm in diameter
Application
Applied using the Universal or Identiplier applicators. For application instructions including tag positioning, please download the instruction sheet under the applicator's webpage or contact us.
Orders
For more information or to order please visit your local store or distributor or contact us for details on the store closest to you.
Product Code
ET-411-102
Colours*
*This color representation may vary in real products
You may also be interested in these products