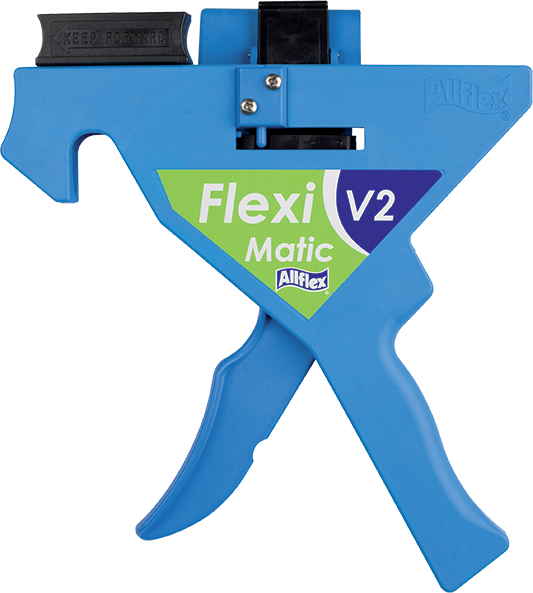 The Allflex FlexiMatic is a multi-shot rapid-fire applicator that can apply 25 FlexiTags before reloading is required. It has a strong outer casing and stainless-steel internal springs and screws. If you prefer a manual tagger, please use the Allflex FlexiTagger single-shot applicator.
The FlexiMatic Applicator is used to apply Allflex FlexiTags in many different situations including marking cradle and race.
Benefits
Produced from specialised materials for durability
Light handheld applicator
The grip is designed to ease hand fatigue from repeated use
Reloading is quick and easy
Ideal for high volume situations
Application
The FlexiMatic applicator should be thoroughly washed regularly with water and left to drain and dry thoroughly. For application instructions, including tag positioning, please download our instruction brochure under the applicator's webpage or contact us.
Orders
For more information or to order please visit your local store or distributor or contact us for details on the store closest to you.
Product Code
15765
You may also be interested in these products