Background
Argyle Dairy in Southbrook, Queensland, Australia was founded by Peter Garratt's great grandparents in 1926. The farm has been managed by Peter since around 2000, with the help of his parents. The herd stands at about 250 milking cows, with an additional 220 heifers.
Challenges
"I knew that our reproductive performance was not as good as it could be. The target is to keep a flat line in our milk production. But we've always struggled to have a fresh enough herd."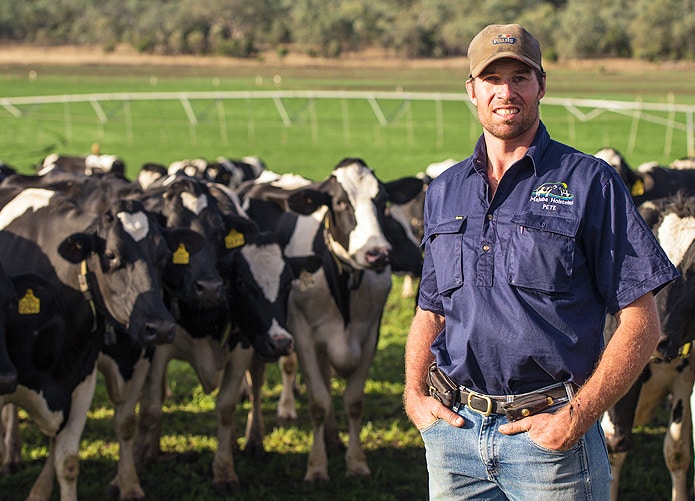 "With Heatime, we now have real-time information, and reproductive performance has improved immensely – which is what I expected."
Peter Garratt, Co-owner & Manager
System
Allflex Heatime® HR System with HR LD tags for real-time heat detection, health monitoring and identification.
Benefits
Twice daily, at the start of each milking session, he checks the Heatime terminal and assesses the Heat Report and Health Report. From there he makes decisions about joining.
When it comes to recommending the Allflex Heatime System to other farmers, Peter is clear: "A dry cow doesn't make milk, and the most important thing is to get them pregnant again. Heatime is one of the best investments that we've made on the farm over the years. I'd recommend it to anyone."